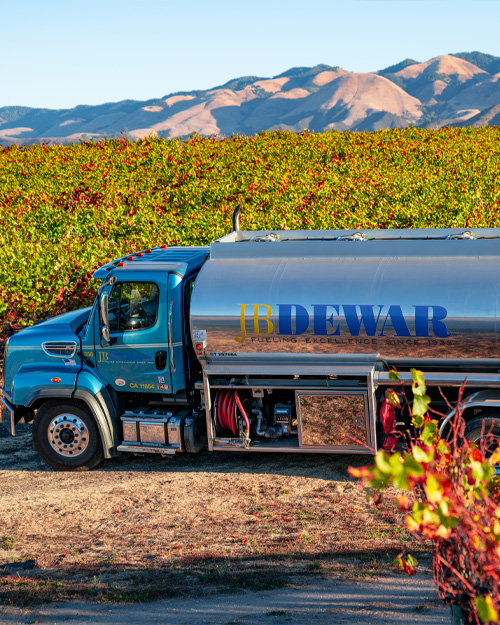 From fuels, lubricants and filters to coolants, equipment and cleaners, JB Dewar carries only the finest quality petroleum industry products from trusted manufacturers.  Whether you're troubleshooting, maximizing efficiency or simply restocking, we have a vast array of petroleum and specialty products to meet your needs.
Filters are critical to the life and performance of your engine. A small amount of dirt can create significant engine damage over time. Trapping oil and other contaminants with the appropriate filter – fuel, oil, hydraulic, coolant or cabin air, to name a few – can prevent this damage.  At JB Dewar, we recommend using Baldwin Filters to protect your engine and equipment.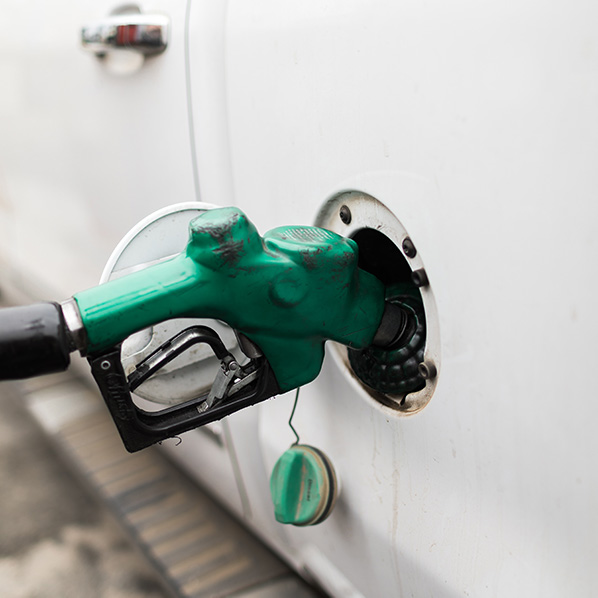 As the leading fuel distributor on the Central Coast, JB Dewar has an extensive selection of petroleum-based products to suit your needs, including:
87, 89, and 91 octane unleaded gasoline
Clear & red-dyed diesel
Bio-diesel (B20)
Renewable diesel
Racing Fuels
Wholesale bulk fuel delivery
Fuel tank sales, rental and equipment
If we don't have it on hand, we can get it on order. Contact us for more information.
Proper lubrication is key to the health of your engine. Using the correct lubricant can maximize the reliability and life of your equipment.  JB Dewar carries a broad range of high-quality lubrication products.
As a Chevron 1st Source Lubrication Marketer, JB Dewar has met the manufacturer standard of excellence in training, product knowledge and customer support for Chevron, Havoline and Delo* lubrication products. We also offer readily biodegradable, sustainable, USA-made and cost competitive lubrication products from Bio Blend*.
The educated staff at our Dewar Depot locations can assist you in selecting the right products for your lubricant needs.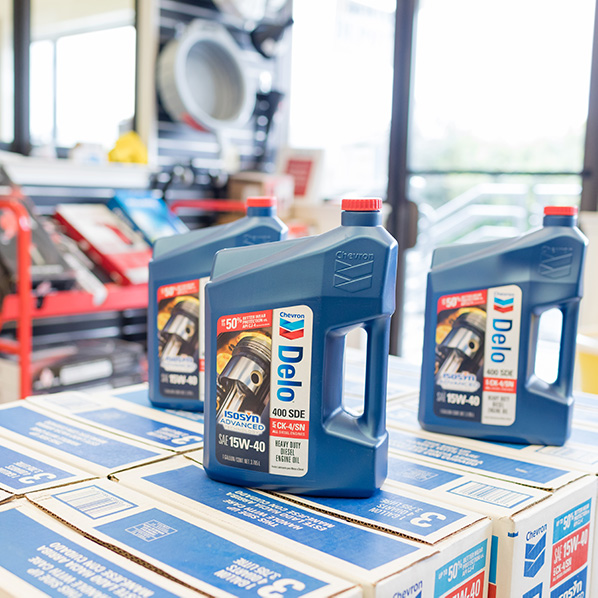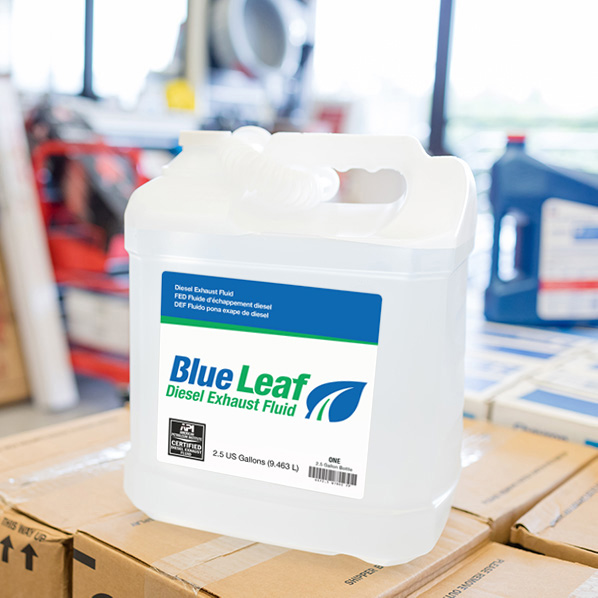 Diesel Exhaust Fluid (DEF) is a high-purity solution of urea in deionized water, used to chemically reduce NOx emissions from trucks and buses powered by diesel engines.
DEF is highly susceptible to contamination – less than a teaspoon of impurities can render a 6,500-gallon tank useless – so the handling process is extremely important.
JB Dewar is pleased to offer industry-leading closed-distribution systems, ensuring a contamination-free distribution of product. Our trained Dewar Depot staff will make sure that when you purchase DEF, you have the right advice and instruction on equipment and storage practices. We also carry DEF pumps and dispensing equipment. DEF is available in 2.5-gallon, 55-gallon, 275-gallon and bulk quantities.
Coolants play another important role in your engine's reliability, ensuring safe temperatures and optimal performance. JB Dewar offers a variety of coolants to meet guidelines specified by the manufacturer, engine or equipment type, including:
Chevron DELO ELC – Red, Caterpillar-approved
Havoline Conventional Antifreeze/Coolant – Green
Havoline Universal
Havoline Dex-Cool – Orange, GM-approved
Zerex G-05 Antifreeze Coolant – Yellow, approved for newer Ford, DaimlerChrysler vehicles
Zerex Asian Vehicle Coolant – Red, compatible with Asian coolants and cooling systems
Coolants are commonly offered in cases of gallons, as well as 55-gallon drums, and many may be purchased either pre-mixed or concentrated. Nitrite and silicate-free extended life options are available.  Consult our team at the Dewar Depot for more information.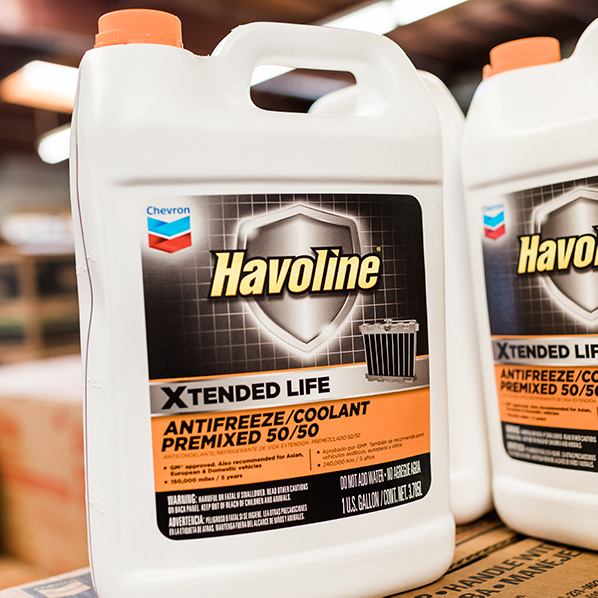 Green & Sustainable Products
JB Dewar is committed to propelling the use of sustainable products throughout the Central Coast. We are pleased to now offer renewable diesel at the pump at our SLO fueling location as well as for delivery across the Central Coast.
Renewable Diesel: Did you know?
It can be used in any engine that was built for conventional diesel without performance issues or an adaptation period – no blending necessary
Performs great in cold weather and requires no special storage
Burns much cleaner than CARB diesel or even biodiesel
May reduce maintenance costs with a reduction in particulates in filters
Is made from feedstocks, not fossil fuels
California transportation has already switched to Renewable!
We also offer:
Bio Diesel B20 (at the pump and delivery)
Biodegradable and food-grade hydraulic oils, gear oils, greases and more
No matter your business, sustainable and biodegradable products are for you!
JB Dewar offers an array of specialty products for your business. If we don't have it in stock, we will be happy to order it for you. Contact us with your questions or visit a Dewar Depot location today.
Hoses & Nozzles
Choose from our diverse selection of hoses to safely transfer oil, grease, air and fuel products in any type of working environment. Control the flow, speed and pressure of the fluid being transferred with quality nozzles from JB Dewar.
Bulk Storage Tanks & Site Gauges
Our bulk tanks provide a superior, safe, and dependable storage solution for all types of fuels, available in a wide range of styles and capacities. Keep track of your bulk inventory with one of our precise site gauges.
Absorbents
We recommend UltraSorb, a premium absorbent product that will take care of oil, grease, gasoline, diesel fuel, hydraulic fluid, antifreeze, transmission fluid, brake fluid, windshield washer fluid, solvents and water cleanup. A great product to keep your driveway, workshop or warehouse clean, as well as accident and stain free.
Solvents, Additives, Cleaners & Degreasers
JB Dewar only wholesales products that are rigorously tested and meet the highest quality standards. We offer a long list of solvents and other chemicals. Premium cleaners, degreasers and additives from Pyroil and Sta-Lube are also featured. JB Dewar is proud to carry a full line of environmentally friendly cleaners, degreasers and other vehicle care products from Tomorrow Chemicals.